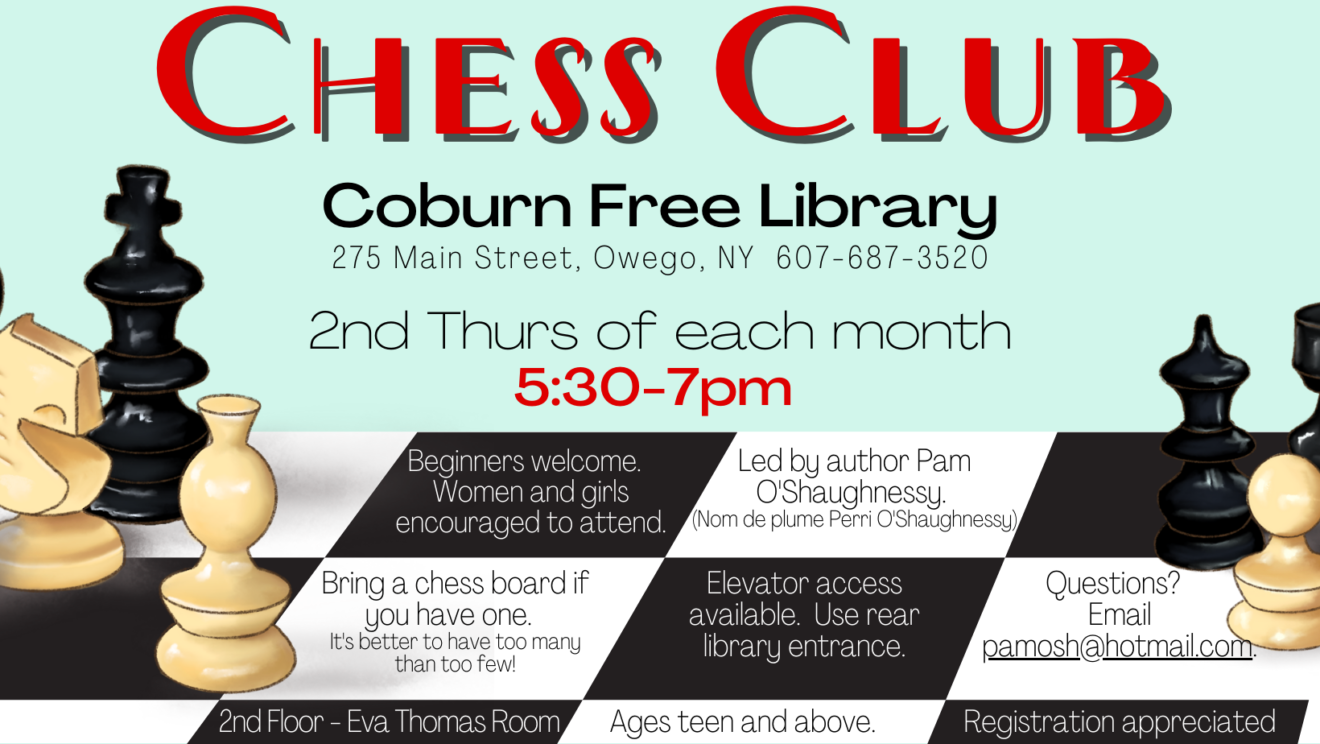 AGES TEEN AND ABOVE
It's your move!  Want to increase your memory and concentration or practice logical thinking skills?  Develop your existing chess skills against other players in a friendly environment.  Players of all abilities are welcome.  If you have a chess board, bring it along.  We'll have a few but it's better to have too many than too few!  Library materials are available for further learning.
There will also be a chess set available in the gaming closet for in-library use at any time.  That means you can practice anytime at the library.
Chess club is a recurring event that takes place on the 2nd Thursday of each month at 5:30pm.  This program is led by nationally published author Pam O'Shaughnessy (pen name Perri O'Shaughnessy).  We meet on the 2nd floor in the Eva Thomas room.  Elevator access is available at the rear library entrance.
Registration is encouraged and appreciated.